Erotic Hypnosis Phone Sex : 877-59-HYPNO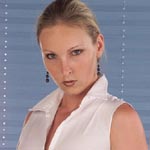 Are you ready to surrender control? Are you ready to free your mind? If you're not ready, please don't call us. Wait until you're more prepared. Wait until you are prepared to let a specially trained hypnoDomme take control of your thoughts and desires through erotic hypnosis phone sex. Wait until you're prepared to allow a strong Mistress to enter your mind - and set you free. When you submit to erotic hypnosis phone sex, you will feel your body relax and your mind open. Your hypnoDomme will explore your hidden desires, your forbidden wishes, your innermost thoughts and dreams. She will begin to guide your journey and your decisions - the ones that have burdened you for so long. You finally have someone who understands your needs to make those decisions for you. You surrender that control, and immediately feel the relief. By choosing the path of erotic hypnosis, you have freely chosen to give up control. You have agreed to submit to your hypnoDomme's will. And you are finally free to pursue the choices she makes for you. 877-59-HYPNO.
Sissification Phone Sex: 888-39-SISSY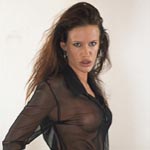 Some of our trained hypnoDommes specialize in sissification, sissy slut training, forced feminization and sissy boy fantasies. They know exactly how to discover these secret desires, and free you to explore them in a way that, for most people, is only a dream. Your Mistress will instruct you in the fine points of your sissy fantasy, allowing you to break through the barriers and defenses that you have spent a lifetime building. Whether it's dressing as the girl you've always known was inside of you, behaving like the complete and utter sissy slut you want to be, or being treated like the sissy boy you've fantasized about - the freedom to be yourself is the experience of a lifetime - an experience you never thought you'd be able to have. Surrender control to your hypnoDomme and let erotic hypnosis take you where you desperately need to go. 888-39-SISSY
Sensual Domination Mind Control: 877-59-HYPNO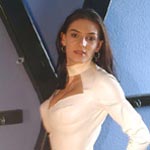 Many of the people who call for erotic hypnosis phone sex have a much simpler need. They're unable to fully express their feelings, desires or needs. Their inner barriers and walls are just too strong. That's where a trained hypnoDomme can make all the difference. Through what's called sensual domination mind control, she will understand what is hiding in the deep recesses of your mind, break down those barriers, and allow you to actually connect with her on an emotional level. For some clients, these hypnosis sessions are the first time they've ever felt emotionally connected to another human being. It's a powerful and life-altering experience. If this is what you've needed for so long, don't wait any longer. 877-59-HYPNO.